Fall is here, and there's a gorgeous array of color everywhere!
I'm finishing up my fall cards and wanted to make sure that my receivers would get that feel of a crisp and colorful outdoors. Whether it's squirrels gathering acorns or just watching the rainbow of leaves falling in the brisk fall air, they know the season has come. I have so enjoyed making so many cards with the Color Me Autumn Designer paper. I love all the colors and Autumn leaves. I must confess that the pattern with the acorns was not my favorite design in the batch. I just felt like it needed something more.......here it is before I changed it.
This is the whole collection which is gorgeous!
The acorns pattern is the 2nd from the right on the under side.
I wanted to change the appeal of the paper so I ADDED MORE COLOR.
Before you start panicking I'll just let you know this is VERY EASY.
I used the Daffodil Delight Blendabilities collection to color
fat ,shorter gray acorns yellow. The darkest color matched the Hello Honey satin ribbon perfectly.
TIP: because these are alcohol markers they will bleed a touch after they are drawn on the image so I just filled in about 1/16" inside the printed design so it could bleed out to the edge. Yes you are coloring inside the lines...lol!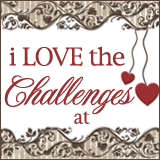 1. Make a File Folder card base using the Envelope Punch Board in
2. Using the Acorn
Designer series paper
.
cut a 5 1/2" x 2 3/4" panel.
3. Color the Acorns with the Blendabilities marker.
4. Using the FOR ALL THINGS stamp set, White emboss the
5. Attach colored Designer paper to the front of the file folder base.
6. Wrap Hello Honey satin ribbon around the front of the card and tie
7. Loop a piece of Linen Thread through one of the holes in the
Cajun Craze (REGALS) Designer Button. You should have 2
tails. String it thrown the ribbon
using a large needle and
8. Punch pretty fall leaves using the Bird Builder Punch. I used card
stocks Hello Honey , Soft Suede and the Designer Paper.
9. If you notice the Acorn images behind the leaves on the back
of the file card....you can stamp those with Versamark ink to
achieve that watermark look. It's the same ink that is used for the
white embossed sentiment.
I enjoyed sharing this fun way to S T R E T C H the way you can use the Designer Paper. I hope you can try it soon yourself !
You can find all the details about the products used today by clicking on the photos below