Today's festive card is Stuffed with Autumn Color and Fun Washi Designs!
Is the air getting cooler where you are?
Well Despite the warmer weather we are STILL having, I did see a
Liquid Amber showing it's blushing arms today. I can't wait for the
colors to SHout out in the days to come.
But for now I'll just have to settle for the colorful leaves in the Color Me Autumn DSP. This DSP has been like the Energizer Bunny for me...it just keeps going and going. In fact there was plenty for my card class last week and I still have plenty to go....love it!
Looking for more Autumn Color Inspiration and a feeling of fall?
Come play the Autumn Color Challenge HERE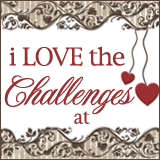 One of the things I like to do is take advantage of the coordinating products Stampin'Up pairs together. I'm talking about the Color Me Autumn Washi Tape.
Is yours sitting on the shelf waiting to be used? Don't OVER think this stuff because it really is so easy just to add a quick strip or two over a small panel. INSTANT color and pattern and re-positional if you don't get it straight the first time.
1. Make a Crushed Curry card base or use one of the CUT AND READY card
bases ( 20 prescored and precut) #136657
2. Cut a Soft Suede panel 4" x 2".
for when you need small panels of the Neutral colors #131191
3. Cut a DSP layer 3 3/4" x 1 3/4".
4. Cut a Canjun Craze piece 4 1/4" x 2", punch one end using the
Scalloped Tag Topper Punch. Pop up using Dimensionals
5. Cut a Mossy Meadow panel 3" x 2 1/4".
6. Cut a Very Vanilla layer 2" x 1 1/2".
7. Using Canjun Craze ink stamp the sentiment from
the MINGLE ALL THE WAY on the vanilla layer.
8. Wrap Washi Tape around the bottom of the Mossy Meadow panel.
9. Wrap Crushed Curry Baker's Twine around the washi layer,
10. Punch some fun Crushed Curry leaves using the Bird Builder Punch.
11. Pop up the Mossy Meadow layer with Dimensionals.
12. Want even more detail? Regal Candy Dots to the rescue, just
peel and self sticky...how easy is that!
I hope you enjoyed today's Autumn Color card
You can Make more Color Me Autumn DSP Inspiration
(just click on photos to take you to the original posting)
Products used in today's project include:
more product details available when you click on the photos